What does the Sixt Express card bring you?
The Sixt Express card will make you a VIP car rental customer - you don't have to wait in line at the counter.
It speeds up your next rental and saving your time and money.
Show your Sixt Express card at the car rental desk and receive the car keys immediately.
Collect bonus miles with our air and hotel partners or be a part of our bonus programs.
Take advantage of quick access to the express login, your data and habits are already preset.

Sixt Express Cards are free
Registration Sixt Express
Fast self-service at the machine thanks to Sixt Express
Insert the Sixt Express Card into the Sixt CarExpress at the airport before the departure.
Select the destination airport and the type of vehicle you want to rent.
The Sixt CarExpress machine issue a lease agreement and you will leave in peace.
You can pick up your car keys from the Sixt CarExpress key box at the destination airport.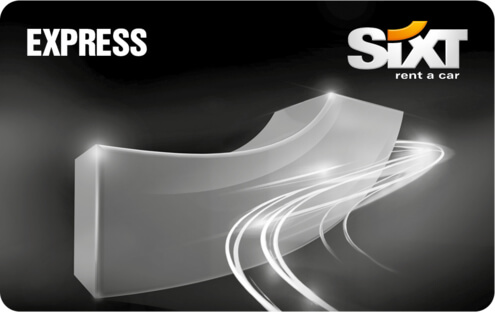 For corporate customers we have special international discounts Sixt Express Corporate Card
If you regularly use the services of Sixt car rental Gold Sixt Card or Platinum Sixt Card