Thessaloniki
Whether you are travelling through the country or are there for business or a bit of both, you will soon be on your way after picking up your car rental in Thessaloniki which is one of the dozens Sixt branches in the mainland and the islands of Greece including Thessaloniki. You will find a wide range of choices at the rent a car Thessaloniki station. You can go for four by fours, SUVs, vans or luxury sports cars and convertibles. There is something for everyone according to personal preferences and budget.
Car rental in Thessaloniki, Greece
Greek may be one of the most difficult languages in the world but Sixt takes any difficulty out of car rental services in the country. Sixt takes convenience further and offer clients as much of it as possible by offering comprehensive car rental deals and this includes LWD insurance, GPS systems, unlimited mileage,fly and drive and additional drivers should you need to be chauffeured.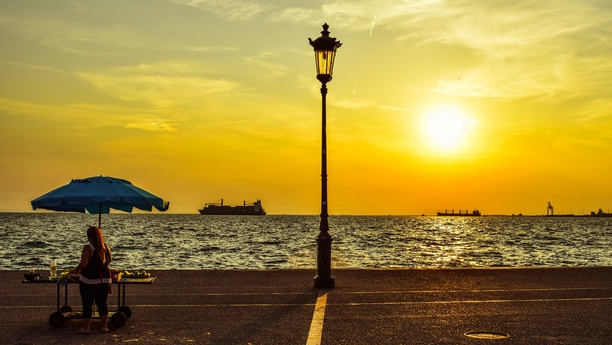 What to do once you rent a car in Thessaloniki, Greece
Thessaloniki is a city located 520km north of Athens. It is the second largest city in the country and is an important economic hub. There are a number of archeological sites that go as far back as the late second and early third centuries. Important sites include what was the Galerius Maximianus Palace, the Truimphal Arch of Galerius and the Rotunda which is a fourth century building that was later converted into a church. Thessaloniki is also home to the Byzantine monuments which can be compared to an open-air museum. Byzantine art is exhibited here. This city also has a number religious landmarks. They include a three aisle, basilica with a timber roof that was put up in the fifth century, the seventh century Holy Wisdom of God, the 1028 Panaghia Chalkeon and St.Panteleemon of four columns with squared crosses. Other interesting stops to make once you rent a car in Thessaloniki is to the 15th century White Tower which is a major hallmark of the city. Your car rental in Thessaloniki will also take you to the Mosques of the Hamza Bey Cami and to the Turkish bathhouses or Hamams.