Rhodes
Finding a Rent a Car in Rhodes can be easy with Sixt. The well respected vehicle hire specialists can provide a range of the latest vehicles for every group. Larger travelling groups can make use of the extra space and convenience of a van or SUV. Alternatively, groups of friends may wish to experience the glamour of convertible sports cars and luxury models. All of these options can be fully covered by flexible insurance schemes. These can include fully itemized personal accident protection and loss damage waiver allowances. Using a Car Rental in Rhodes in this secure organization can make every trip a relaxing time abroad. Customers booking online can get the trip off to a perfect start with a car waiting directly at the island airport.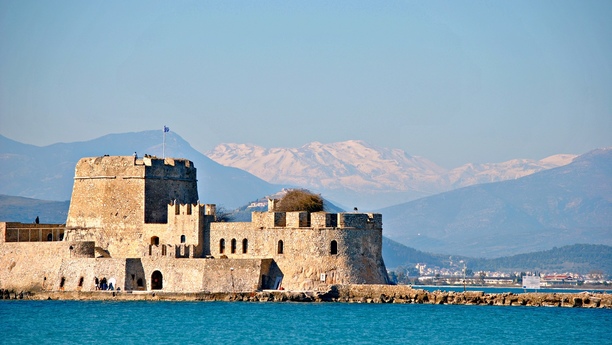 Things to see and do with a Rent a Car in Rhodes
The island of Rhodes in Greece is a beautiful place to explore for all kinds of travelers. Offering perfect beaches and gorgeous weather, the island can be a great place for a gorgeous sun and sea holiday. The coastline of the island can be explored in perfect comfort with a Car Rental in Rhodes. The capital city itself offers a fantastic variety of historic and cultural sites to visit. Of these Mandraki Harbor, the location of the Colossus of Rhodes should be the first stop for history lovers. Constructed by the Greeks around 280BC, the statue of the Titan Helios is one of the seven wonders of the ancient world. Around the harbor there are a great many restaurants and traditional tavernas offering the best in local cuisine and hospitality. The excellent network of parking makes exploration convenient and perfectly safe. Try a visit to the old town with its terrific variety of museums and cultural sites. The Palace of the Grand Master of the Knights of Rhodes is one such must for all history lovers. A car rental in Rhodes can also be used for longer trips around the whole island. Travelers should certainly visit the ancient village of Lindos and the neighboring market town of Lardos. Here visitors can discover a full range of traditional shops and markets.