Portugal
Car Rental in Portugal is quick and convenient with Sixt. With locations near most major airports and travel destinations in Portugal, Sixt is an exceptionally accommodating option for car rentals.
Rent a car in Portugal with Sixt
Sixt boasts excellent customer service as well as incredible deals on a wide variety of vehicles, including convertibles, vans, luxury cars, sports cars, and 4x4s. Options such as car seats, LDW insurance and adding additional drivers are also available. Rent a car in Portugal with Sixt on your next trip and see the country comfortably at your own pace and on your own schedule.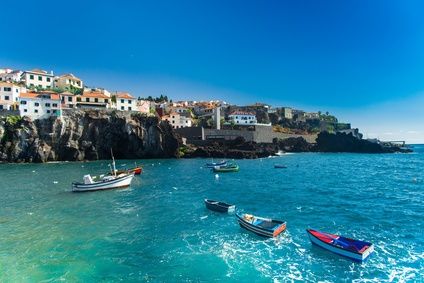 Rules to keep in mind when driving in Portugal
Headlights must be used when entering tunnels or other dark places
If you are not a citizen of an EU country, you must have an International Driving Permit on hand along with your driver's license.
In Portugal, it is also mandatory to have insurance documents present at all times, even with a car rental.
Children under the age of 12 cannot sit in the front seat unless their height exceeds 4 ft. 11 in.
The speed limit on motorways in Portugal is generally 75 miles per hour (30 miles per hour in residential areas).
These are only a few of the rules that you need to keep in mind before you rent a car in Portugal and get behind the wheel. To ensure your safety, please take the time to thoroughly understand the traffic regulations of Portugal.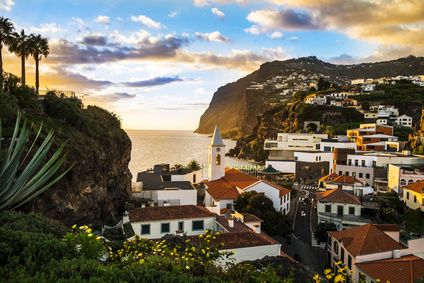 Sights to see after your car rental in Portugal
With a car rental in portugal, you can explore the many breathtaking views of the country at your own leisure. One particularly popular tourist destination is the capital city of Portugal, Lisbon. You can bask in the exciting night life of Lisbon by walking through the shopping district of Chiado. If you prefer a more peaceful experience, you can take in the incredible beach of Algarve, one of Portugal's most beautiful destinations. The scenic view and pristine beaches will not disappoint. With a car rental, you can take in all the sights and experiences that the country of Portugal has to offer. Rent a car and create an unforgettable vacation full of exciting adventures, with no worries and no hassle.