Porto
Renting a car in Porto, Portugal is a great way to see Portos landmarks! Travel or visit friends and family nearby,car rental locations are conveniently available close to Port Airport and Rua do Barreiro, offering easy rentals for travelers and visitors to the city. Car hire prices in Porto are very competitive while rental options include cars, vans, trucks, sports cars and much more to choose from. With their affordable prices, convenient locations and friendly service, Porto car rentals are by far the best way to get around this historic city.

Porto, Portugals second-largest city, is the crown jewel of Northern Portugal and home to many of the countrys premier attractions and visitor destinations.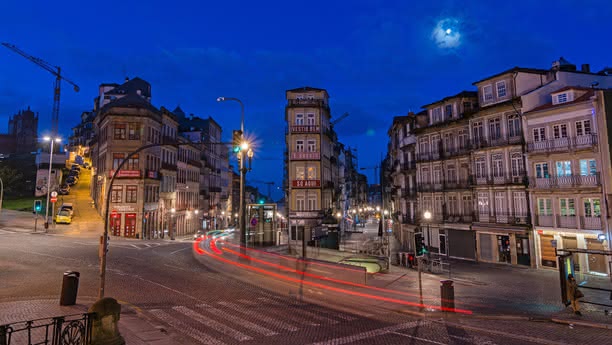 Rich with history, culture and wondrous architecture
The best way to start a tour of Porto is in Ribeira, the historic heart of the city near the scenic Douro River. Ribeira offers renowned museums and cultural institutions like the Museum of Sacred Art and Archeology, historic architecture to explore as well as a wealth of shops, restaurants and galleries to sample.

Another premier destination in this lively city is Baixa, Portos bustling downtown center. Baixa offers the Mercado do Bolhao market, fine shops and galleries and the Torre de Clergios, a historic tower that boasts spectacular views from its top. Just west of the citys center lies a bevy of shops, restaurants and fine boutiques to discover as well as attractions like the idyllic Pavilhao Rosa Mota and the historic Museu Romantico.

The nearby Boavsita district holds the acclaimed Casa da Musica and Fundacao de Serralves, the citys distinguished modern and contemporary art museum. Yet another great attraction for visitors is the Castelo de Sao Joao da Foz, a must-see landmark near the Douro River. In addition to its wealth of landmarks and historic sites, Porto offers some of Portugals finest shops and restaurants as well as a plethora of wineries, clubs and nightlife spots to explore. Another popular activity in the city is taking a cruise along the Douro River, a great way to explore the citys renowned landmarks and take in its breathtaking architecture and historic sites.