Florence
Sixt rent a car has locations located throughout Florence at major airports and train stations making it simple to get a great car for your vacation. Taking a rent a car and going on a road trip in Italy is speechless with so many great historic cities nearby a rental car is a must. We want you to be comfortable in your vehicle and that is why we offer a large selection of vehicles to fit your parties needs. You will be able to rent a van, car, SUV, or a sports car with Sixt in Florence!
Great rent a car services in Florence Italy
If you are visiting Florence, Italy, you should think about a car rental service. There are many advantages to renting a car with Sixt that you will miss out on if you find yourself without a vehicle in Florence. Rental cars can help you make the most of your trip. You can see everything at your own pace, and not have to depend on public transportation. Florence, Italy is one of the most beautiful cities in Europe. It is full of historical attractions. It is well known for being one of the centers of the renaissance, so it's a wonderful destination for lovers of art, architecture and history. There are lots of galleries and museums, such as the Galleria dell Academia, which is home to many important paintings and sculptures such as Michaelangelo's David.
One place you will have to visit in Florence is the Piazza della Signoria, which is the city's most popular square. There you will find a free sculpture exhibit where you can walk, take pictures and admire the sculptures and architecture. Nearby is the Palazzo Vecchio, a medieval building that is Florence's town hall. There are also many beautiful cathedrals, such as the famous Cattedrale de Santa Maria del Fiore.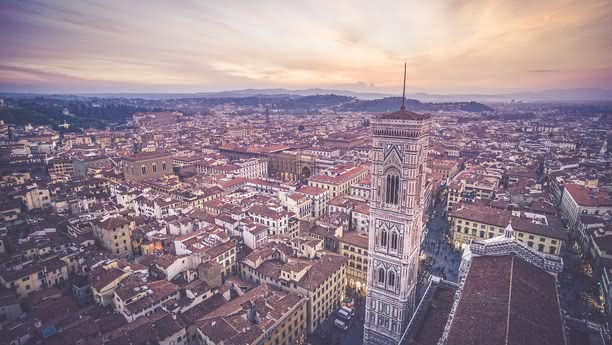 Sixt rent a car in Florence, Italy
If you rent a car with Sixt in Florence, you will also be able to enjoy the city's wide selection of cafes and restaurants. These are scattered throughout Florence, which is why a car rental is such a good idea. You will probably want to do plenty of walking as well, but its always nice to be able to get back in your car and move onwards.
Its best to arrange your car rental before you arrive in Florence. You can arrange it online, which will ensure that you get the vehicle you want for the dates you need it. Choosing the most appropriate vehicle is important. Pick one that is right for your budget and the number of people in your group.
Sixt car rental has several locations in Florence, Italy, one situated at the Florence Airport where you can get the chance to rent a car really easy if you fly to Florence. Another Sixt rent a car location is inside Garage Europa, Firenze on Via Borgognissanti 96.
Florence is a spectacular destination, and a place that everyone should see at least once. Why not make the most of this great and historical city by arranging the ideal car hire with Sixt car rental? This will allow you to make the best use of your time in Florence and not be limited in any way.