Edinburgh
Sixt rent a car has several stations located conveniently throughout Edinburgh making it easy to get a rental car no matter where you are in the city. With Sixt you will be able to get the right vehicle for your trip if you are looking for a SUV, luxury car, van or economy car you will be able to find it at an affordable rate with Sixt. Let Sixt be your car rental company in Edinburgh, Scotland!
What about renting a car in Edinburgh UK?
Throughout Scotland, there are many great things to see and do. A Sixt car rental in Edinburgh, United Kingdom is going to provide you with the freedom to drive where you wish in order to see all that the city has to offer. With the rental car, you can drive when and where you want without relying on taxis or any other form of public transportation. You may wish to see quite a bit within the city. This includes the beach district as well as the historic village of Duddingston. There is also Stockbridge, told with independent shopping centers. There is also the old town, which you will want to check out because it includes the Royal mile, which is the mile that runs all the way from the Castle to the palace.
Just outside of Edinburgh is South Queensferry, which is a quaint little town with a significant amount of shopping and breathtaking views of the water. Further outside of Edinburgh limits, there are also various Scotch distilleries, golf courses, and much more.
When you have a rental car in Edinburgh, you will be able to see all of these sights on your own. Rental cars provide you with the opportunity to drive based upon your schedule. You do not have to rely on whether you can find a tour or not and you can stay at a destination as long as you want without upsetting others who are traveling with you.
Various rental cars exist for you to choose from. You can find compact cars, standard size cars, vans, SUVs, and much more. You determine the size of the car based upon how many people are with you as well as how much space you need for luggage. You can also make the choice based upon budget.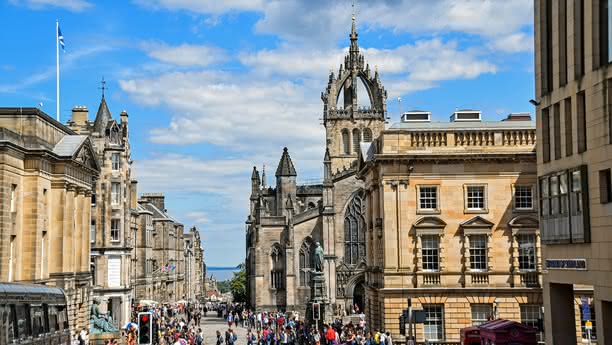 Why travel with Sixt rent a car?
You may only get the opportunity to visit Scotland once. If you are in Edinburgh, you want to be able to get from one side of the city to the other on your own terms. Further, you will want to be able to explore as you wish.
When you take advantage of a Sixt car rental in Edinburgh, you take advantage of the ability to drive when and where you want. You get a quality vehicle, roadside assistance, directions to anywhere you want to go, and more. It is the easiest way to get around the city as you are in control of where you go.