Dublin
If you are looking to rent a car on your next trip to Dublin, look no further. We have a car rental station conveniently located at the Dublin airport and we also have other locations located throughout the city of Dublin and we offer everything you need for a reliable, affordable car rental. Let Sixt be your car rental company in Dublin, Ireland!
Visiting Dublin Ireland with a rental car
Our rental cars are available in several sizes. From the sporty convertible to drive yourself around in style to the SUV's that will hold you and your entire family, everyone can be easily accommodated when they rent from us. Sixt offers a wide range of services in Dublin like 21 years of age car rentals, unlimited mileage, one way rentals, limo service, and so much more. Sixt is your own stop for all of your transportation needs in Dublin. If you would rather not drive yourself around, we can still help you out with our car hire service. Our safe, experienced drivers will get you where you need to go without you having to navigate your way around an unfamiliar place.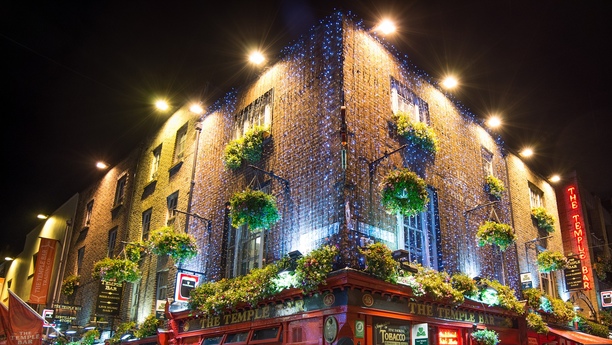 What to see in Dublin, Ireland
Dublin, Ireland is one of Europe's oldest cities. It hosts the perfect mix of historical and modern attractions so everyone in the family will find something to their liking. Right at the edge of the city you will find Fingal, a historical town with a rural feeling. It is the perfect place to take your rental car to for relaxation after driving around the heart of the city. You can stop at one of their fine restaurants or simply enjoy the view of amazing architecture and farm land. The Experience Gaelic Games are another popular attraction in Dublin. This fun activity gives visitors a real taste of authentic Irish sport and fun and is perfect for families traveling with older children. The Aras an Uachtarain is the residence of Ireland's president. They offer tours through the reception areas, dining area, and the president's study. The War Memorial Gardens are a place where you can picnic, relax, and let the kids run around while you spend time honoring those killed during the Great War. From the Gardens, it is an easy drive with your car rental or car hire to Drimnagh Castle, a Norman castle that is a must-see when you are near Dublin. The castle was restored in 1980's and is now a place where you can experience the medieval history of Ireland.
Whether you choose to drive your own car rental around or use a car hire to drive you, we have what you need to help your Dublin holiday be an amazing experience.