Catania
Sixt rent a car in Catania offers a wide range of vehicles both in the economy and luxury class to meet varying needs and preferences of different clients. We also specialize in customer service to make sure that you are satisfied with your car rental in Catania. Make sure you get to see it all in Catania, Italy with a premium car rental with Sixt!
Rent a car in Catania from Sixt
You can easily rent a car in Catania from Sixt Rent a Car which has two offices in Catania. The Aeroporto Fontanarossa office located at Sicily Catania airport enables you to rent a car in Catania with ease immediately you walk out of the arrivals lounge at the airport. Alternatively you can rent a car in Catania city at the offices located at Via Fontanarossa 20. The Economy class car rental in Catania includes models such as the Renault Clio, Renault Scenic, Smart For, Fiat 500, Fiat Panda, Kia Cee'D. The luxury class car rental for Catania includes models like Mercedes-Benz A-Class, Mercedes-Benz C-Class and Alfa Giulietta. Out of hour pickup or return is possible upon request. Renting a car is simple since you can book your car online and have it waiting for you when you arrive in Catania, Italy.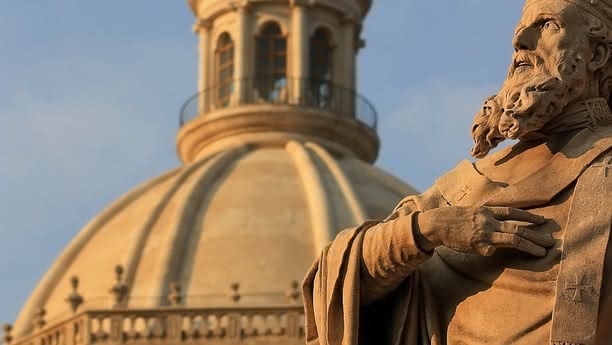 Where to Visit with a Rental Car in Catania, Italy
Once you rent a car you can drive to the most beautiful attractions within and around the city conveniently. You can drive to Mount Etna which is the tallest active volcano of Europe. Take the ""Etna South"" highway, starting in Giarre. It leads in soft windings up to approximately 1900 meters where you will find plenty of parking lots and a nice restaurant, offering a delicious ""Vulcanoe Pizza."" Be sure to visit the Monastero dei Benedettini, a spectacular architectural building with an interesting history. The Museo Storico dello Sbarco 1943 also known as the Historic Museum of the Landing in Sicily 1943 a unique military museum covering the story of the battle of Sicily is another place worth visiting. The Museum itself is located in the industrial area of the city where you get to see the industrial development of the city as you drive by in your rental car. One cannot leave without driving to the Piazza Duomo which is the heart of City. The architecture is wonderful and very unique. If you are visiting this beautiful city be sure to contact Sixt for all your rental car needs.