Belgium
Rent a car in Sixt Belgium
If you want to rent a car in Belgium, Car Rental Sixt is the leading company in the area. The advantage of renting a car is that you can travel anywhere and anytime you want. Sixt car rental has about ten locations in Belgium at convenient locations. This of course includes airports and larger cities such as Brussels, Antwerp and Ghent. Places in Brussels include Brussels South Station, Hilton Hotel and Brussels Airport. You can make a reservation online or via phone. We will help you with your selection and any questions.We offer many vehicles for any purpose, such as luxury and sports cars, compact and economic vehicles within your budget or vehicles for a larger family or more luggage. We offer you a small Smart for Four to move around the city, a Mini Cooper cabrio to enjoy nice weather in Belgium (when it's not raining), for a family vacation we have the Opel Zafira or from luxury cars we have Mercedes E-class or BMW X3.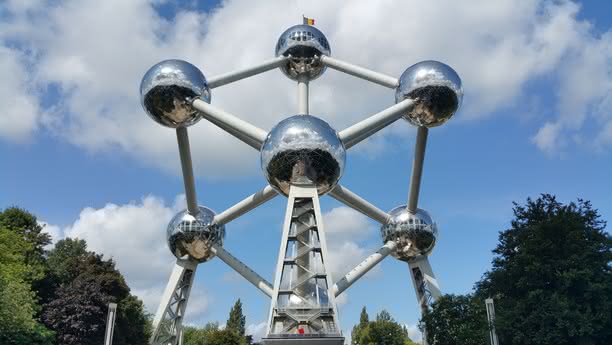 Where to go with a rented car from Sixt
With your rental car from Sixt, whether rented from Brussels or other destinations, it's important to see the beautiful architecture at Grand Place in Brussels, the Royal Palace, the well-known statue of Maneken Pis, but also the Atomium, situated on the edge of Brussels, suitable for families. There is a Mini Europe with miniatures of the most beautiful places in Europe. About 35 minutes from Brussels is the famous site of the Battle of the Waterloo. In addition to the famous "hill" there is also a very interesting museum, which will entertain both children and adults. We must not forget the famous Brugge. Belgian Venice is proud of the  beautiful architecture, tiny streets, but also excellent restaurants and pubs with friendly locals. The city of Ghent is certainly not ashamed of its beautiful walls and architecture. Every day you will find a farmers market with local products from local farmers and retailers. After exploring these beautiful cities, be sure to stop by (after you park your car) to taste a variety of Belgian beers. For children, of course, you can order a very popular water with grenadine (fruit syrup) and homemade waffle.
In the evening you can also see a light show that runs throughout the square. With your rented car, you do not have to stay in the beautiful and rich Brussels, but you can take a trip to the sea side Ostende to walk along the beach or harbor, stop by the fish market and taste not only fish specialties of the city. Wherever the wind takes you with your rental car, we guarantee that you will be comfortable, safe and calm. We're here for you.