Alicante
It's so easy to rent a car in Alicante with the range of services and quality car rentals available at Sixt. Whether it's a luxury sports car or a family-friendly SUV, renting a car is most convenient with Sixt. You can easily find us in the arrival hall at Alicante Airport.
Car rental in Alicante, Spain
Choose a convertible with unlimited mileage to make the most of the local climate as well as the beautiful surrounding countryside. Choose special fly and drive deals on our rental cars and you will have immediate access to the popular resorts along the Costa Blanca coastline of Spain. Enjoy the freedom of 24 hour pick up and return. There is also a car rental location at the Hotel Melia Alicante in the heart of the city centre. Car rental in Alicante can be affordable or a little more extravagant. The choice is yours.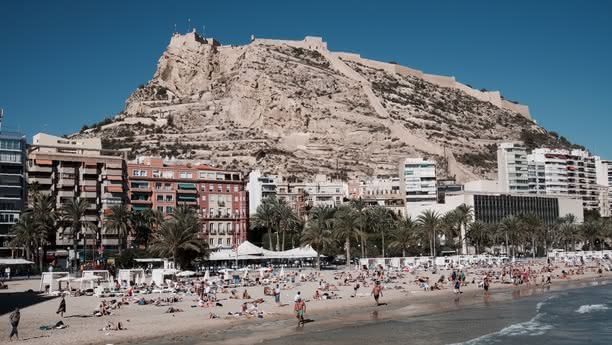 Rent a car in Alicante for maximum flexibility
There are so many places of interest in and around the city of Alicante. A Sixt car rental in Alicante is the most convenient and flexible way to get the most enjoyment from your visit to this thriving Spanish port. Driving in Spain is straightforward with well-maintained freeways. However, you may want to take a road trip off the beaten track and visit the mountains or the natural beaches scattered along the coastal area. A visit to Santa Barbara castle, dating back to the 16th century, offers spectacular views of the city. Take a stroll around the historical city centre with numerous attractions including the Provincial Archaeological Museum and Santa Maria church, the oldest in the city. There are plenty of opportunities for buying gifts here too. Relax and enjoy the tranquil atmosphere at Carmen del Campillo Moorish tea house and gardens. This is a hidden delight, off the beaten track, and just a 20 mile drive from the city. Take an easy day trip to the Guadalest Valley and its picturesque town nestled in the mountains. Whether you are traveling for business or pleasure, there are plenty of opportunities to enjoy the amazing landscapes and seascapes around this popular region.